h. nazan ışık—
3 April 2017—
Continued from AIPAD 2017: Dreamy and…(Part 2)
I continued on my inspiring journey. Visited more galleries, PhotoBook Spotlight, book dealers, publishers section, took more pictures of visitors and workers.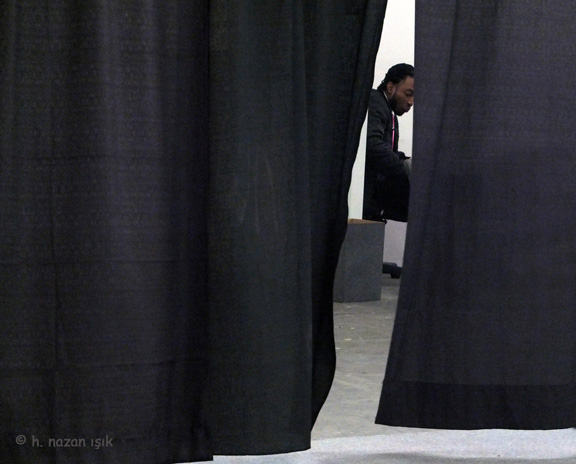 © h. nazan ışık
A worker resting behind black curtains at PhotoBook Spotlight
It was the last day of the show and getting late already; I knew there were a lot to see. I started walking faster.
And, saw these images /or this image at 55Bellechasse Gallery.
It was such a brilliant idea to hang 12 same-size rectangular images together to create one big square image!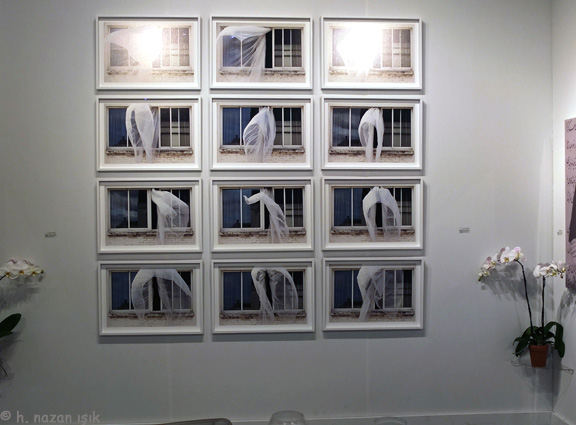 © h. nazan ışık
"Sexy Windows" by Niloufar Banisadr was very refreshing. One can see the wind, feel the breeze, and smell the air. One can imagine stories, write scripts about that curtain, and life behind that window.
I was tired, kept on walking, as I was asking myself: "What did I miss? What other images were on the other walls that I didn't pay attention?" My curiosity made me turn back. Images of a same woman wearing hijab (a Muslim head-covering) were exhibited.
© h. nazan ışık
They were self -portraits of Paris based Iranian artist Niloufar Banisadr. Different, mysterious, challenging they were. I was so glad that I came back.
I had a change to meet Niloufar Banisadr. She was confident, comfortable in her skin. And playful she was, just like her images, just like the curtain in her "Sexy Windows"  to let me take pictures of her in front of her "Freud" photographs.
© h. nazan ışık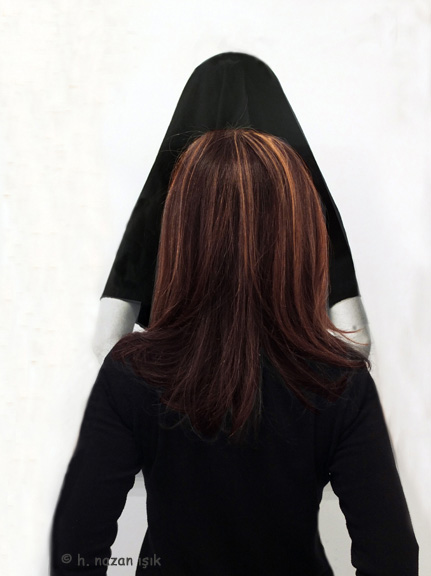 © h. nazan ışık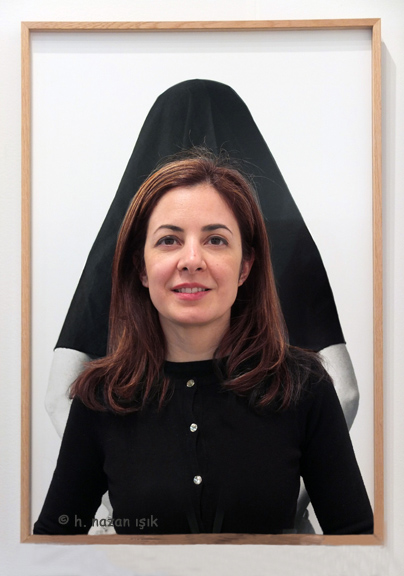 © h. nazan ışık
Artist/photogrpher Niloufar Banisadr in!! one of her "Freud" photographs frame.

It was almost 18:00 o'clock.
It was the closing time of AIPAD 2017.
It was time to say Goodbye!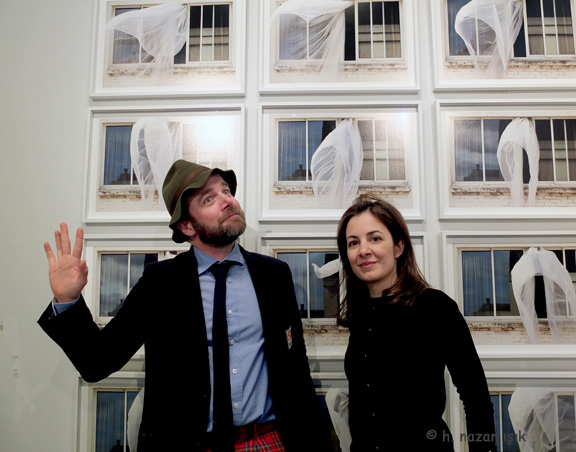 © h. nazan ışık
Gallerie 55Bellechasse Founding Partner Bertrand Scholler and Photographer Niloufar Banisadr in front of "Sexy Windows" by Niloufar Banisadr.
"Goodbye!"
                                                                                          –The End—
Photos: © h. nazan ışık /NKENdiKEN
© h. nazan ışık