h. nazan ışık—
15 August 2017—
Yesterday, Donald Trump came to New York to stay in his Trump Tower residence for the first time since the inauguration of Trump as the 45th President of the United State.
There was a big protest near Trump Tower. Protesters had written-signs in their hand and chanting.
Then I saw this face, a heart shape painted in white.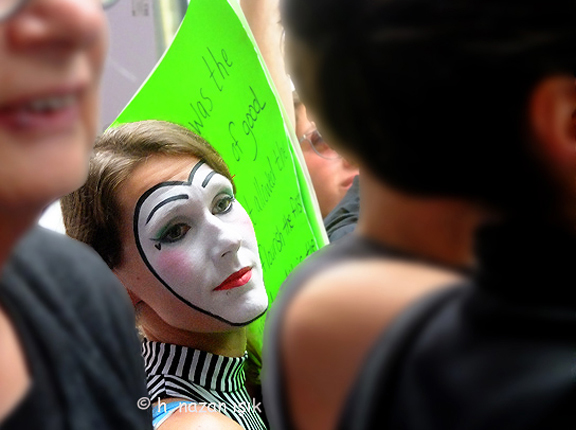 © h. nazan ışık
She was like a mime artist, the expression on her face, her eyes were telling something without speaking. She did have a sign in her hand, but did she really need it?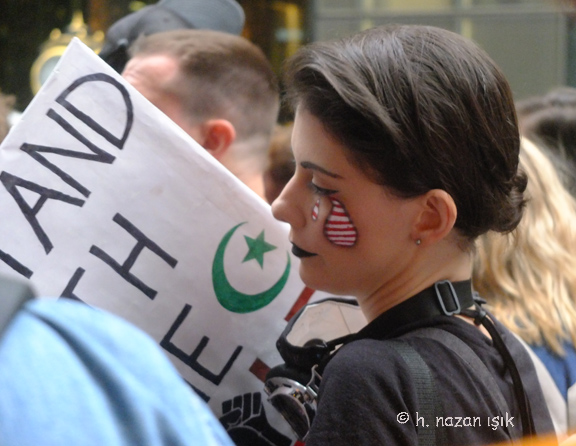 © h. nazan ışık
Then I saw a teardrop on this person's face. She was carrying a sign too.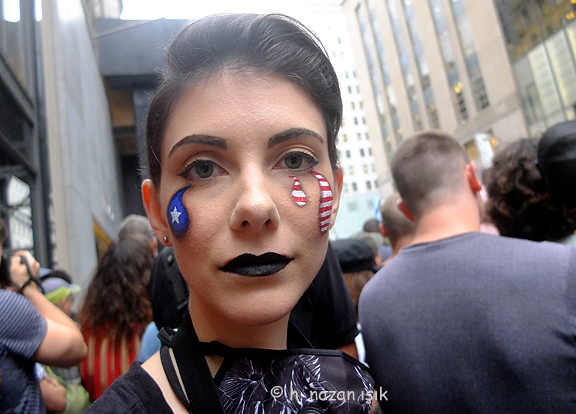 © h. nazan ışık
Did she really need a written sign? Teardrops of 'Stars and Stripes' were simple, yet powerful enough.
NYC Women's March: 21 January 2017.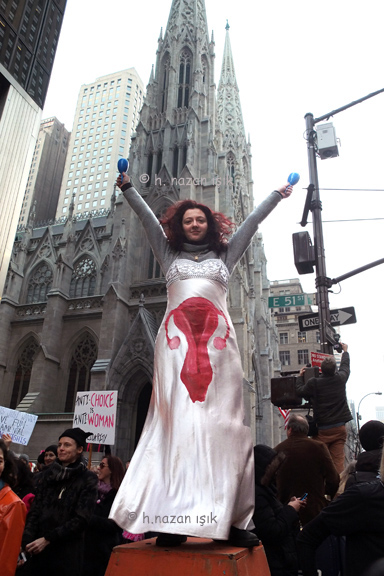 © h. nazan ışık
Again no written sign!   " The idea came to me this morning, and just painted it. It is not completely dry yet, " she said.
Day After Election, Protesting President-Elect Donald Trump: 9 November 2016.
In the morning, a man was expressing his feelings.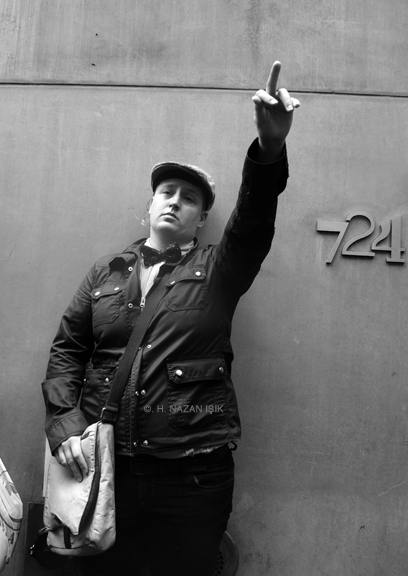 © h. nazan ışık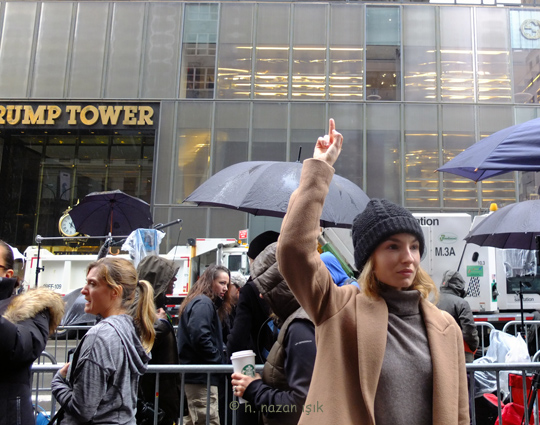 And he wasn't the only one.
In the evening it changed, 5th Ave was like a 'River of People' and became a 'Sea of People.' Thousands of protesters filled the Avenue.
There were written signs waved.
And there were some protesters without any signs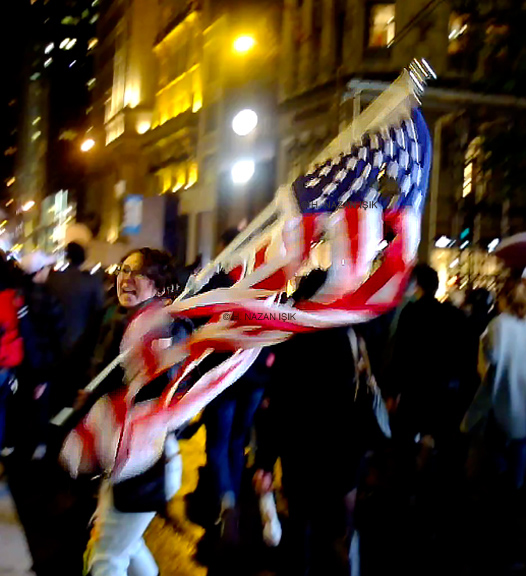 © h. nazan ışık
Did she really need one?
From "Protests Without Written Signs" series.
Photos: © h. nazan ışık / NKENdiKEN
© h. nazan ışık