h. nazan ışık—
20 April 2017—
Mayor Bill de Blasio and Health Commissioner Mary Bassett on Wednesday, 19 April 2017 at a press conference at the Midtown Manhattan offices of the American Heart Association announced their supports for a series of legislative proposals to reduce the number of smokers in New York City by 160,000 by 2020.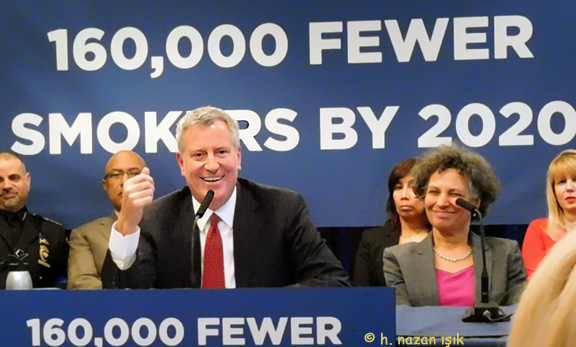 © h. nazan ışık
Mayor de Blasio and Health Commissioner Mary Bassett at the press conference.
In 2002 smoking rates in New York City was 21.5 percent, and in 2015 it declined to 14.3 percent. The goal of legislative proposals is to decrease smoking rates to 12 percent by 2020, said city officials.
What are these proposals?
(1) Increasing the cigarette price floor to $13 from the current $10.50 minimum: $ 13 will be the minimum price, retailers might sell it ever higher. The city still has more than 900,000 smokers, "The reason I'm at peace here is we've seen these price increases drive down demand," Mayor de Blasio said. "What's been proven over years is as you increase the price, people smoke less. It's as simple as that."
(2) Reducing the number of tobacco retailers citywide:
"There are 29 times more tobacco retailers in New York City than there are Starbucks," de Blasio said. "Tobacco is everywhere. It's just too easy to get."
The Health Commissioner Dr. Bassett "There are about 9,000 stores or other locations licensed to sell tobacco products in the city," said. Using community districts to reduce licenses from 9.000 to around 6,000 over 10 years will decrease density and promote health in neighborhoods citywide.
(3) Banning the sale of tobacco products at pharmacies or stores, like Duane Reade that contain pharmacies: Pharmacies would be forced to follow the voluntary lead of CVS, which stopped selling cigarettes.
(4) Creating a Retail License for E-Cigarettes: The sellers of electronic cigarettes would be required for the first time retail sale of e-cigarettes licenses. After an open enrollment period for e-cigarette licenses expires, no new licenses will be issued.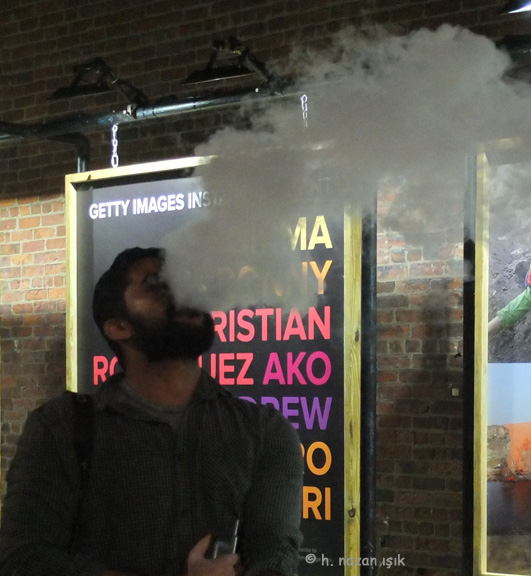 © h. nazan ışık
"E-cigarette use has increased dramatically since e-cigarettes were introduced in U.S. markets less than 10 years ago. In 2015, 15.9 percent of New York City high school students were e-cigarette users," Officials said.
(5) Smoking Disclosure Policy: Disclosing a building's smoking policy requires owners of residential buildings to create a policy on smoking and disclose it to both current and prospective residents. This will help tenants to make an informed decision about whether or not they want to live in a building. This information may be especially important for parents with young children and for others, such as older adults, who may spend more time at home and consequently have higher exposures to secondhand smoke.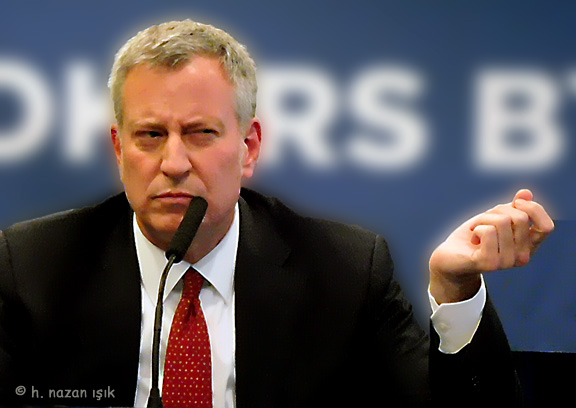 © h. nazan ışık
Mayor Bill de Blasio:"When it comes to New Yorker's health, big tobacco is public enemy #1.  And we can no longer sit by while the next generation becomes addicted," and continued " The top five causes of death in the city — heart disease, cancer, pneumonia, respiratory diseases and stroke. All of them can be linked to tobacco use. […] Today, we are taking a stand against these companies to not only reduce smoking and tobacco usage in New York City, but also save lives."
Photos : © h. nazan ışık / NKENdiKEN    All Rights Reserved
© h. nazan ışık