h. nazan ışık—
5 September 2017—
After last two years shootings and killing four people Mayor de Blasio and Commissioner O'Neill had said at a new conference that 2017 J'Ouvert celebration was going to be different this year.
Yes, it was different.
First of all there were 12 checkpoints to enter the parade route.   And there were additional light towers.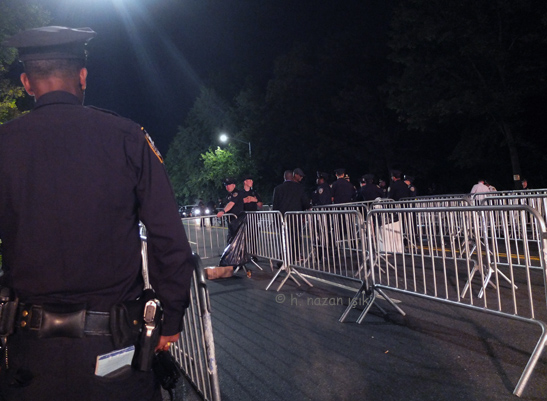 © h. nazan ışık
Mayor de Blasio said, "No big bags, no alcohol, no guns." Police officers were ready and waiting at Flatbush Avenue checkpoint, which was one of the 12.
Second of all it started at 6:00 am instead of 4:00 am. as it did before.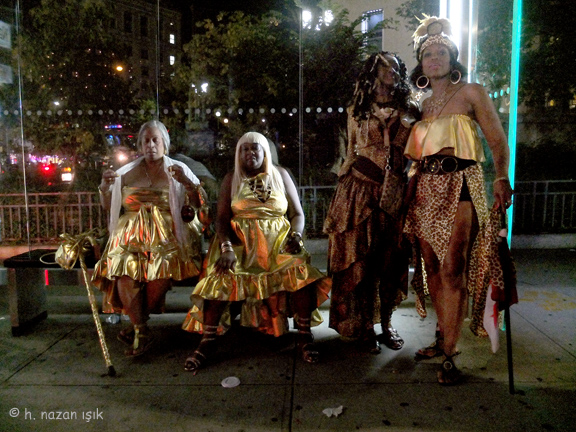 © h. nazan ışık
People who came early were waiting at Grand Army Plaza for the parade to start.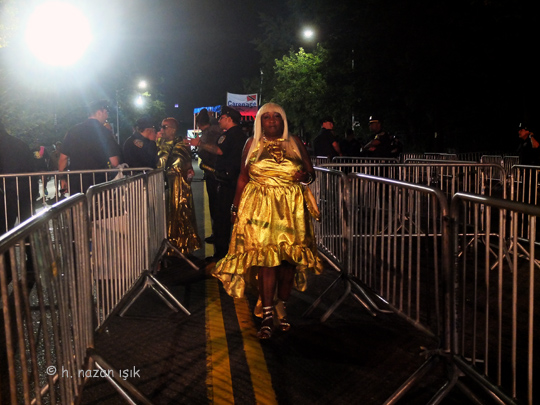 © h. nazan ışık
And finally it was time to go trough the Flatbush Avenue checkpoint, close to Grand Army Plaza. Same ladies were ready to march and have fun.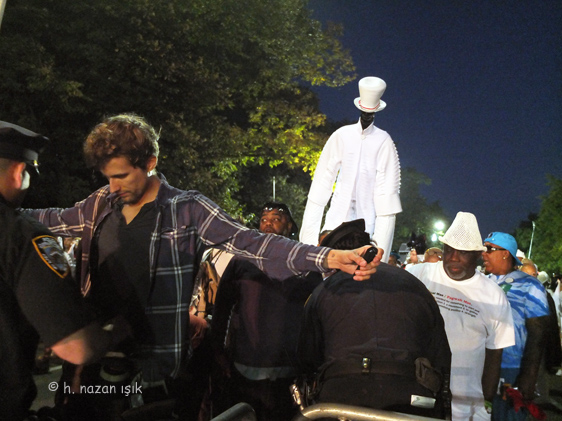 © h. nazan ışık
Everyone was checked, including photographers. Additional light towers make it like daytime.
I asked one of the police offices, " What exactly are you looking for? Some people have water bottles in their hands, maybe filled with gin or vodka?
Police officer, " Yes, you are right. But we are basically looking for glass bottles, or /and anything can be used as a weapon," said.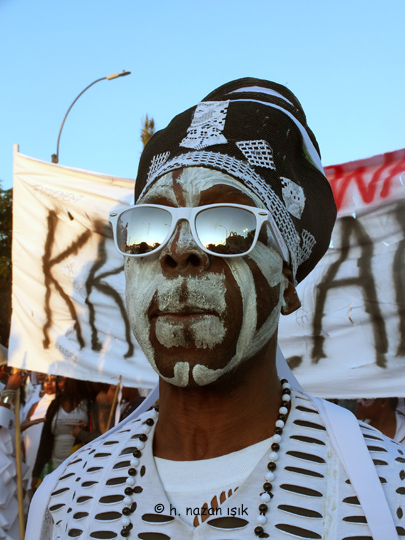 © h. nazan ışık
It was after 6:00 am, and was getting brighter already.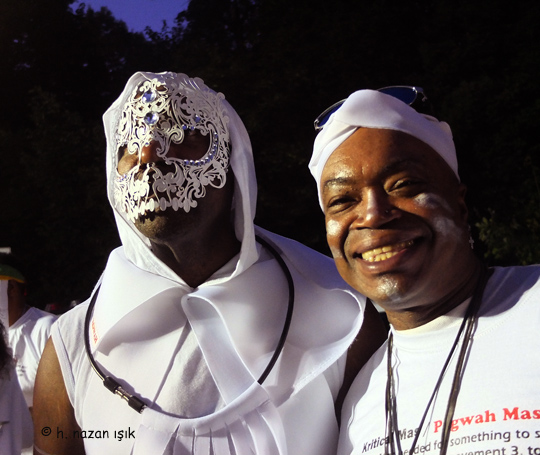 © h. nazan ışık
Two revelers after having been checked were waiting for their friends, to march.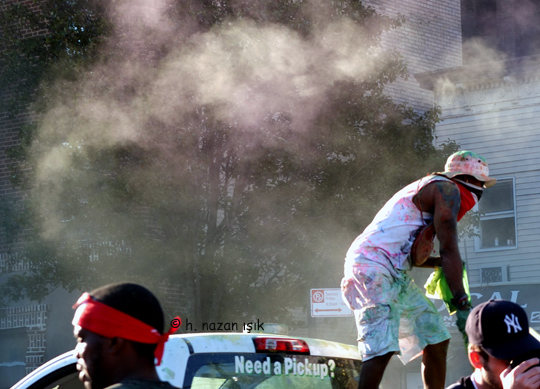 © h. nazan ışık
A reveler was throwing colourful powder to everyone.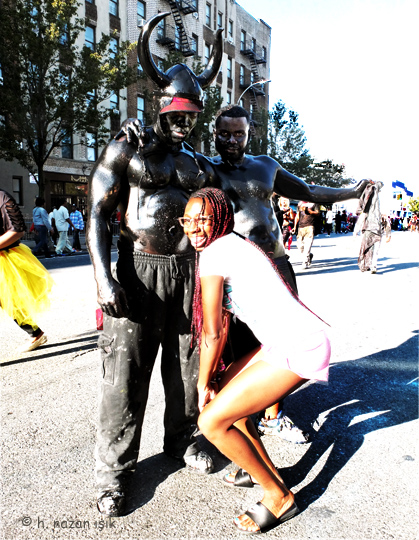 © h. nazan ışık
And some were painted in black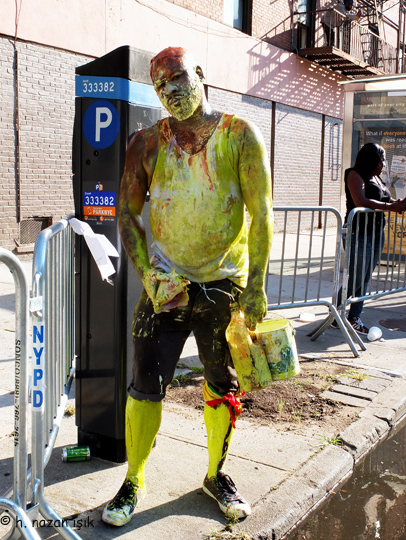 © h. nazan ışık
And some were more colourful and ready to paint other people.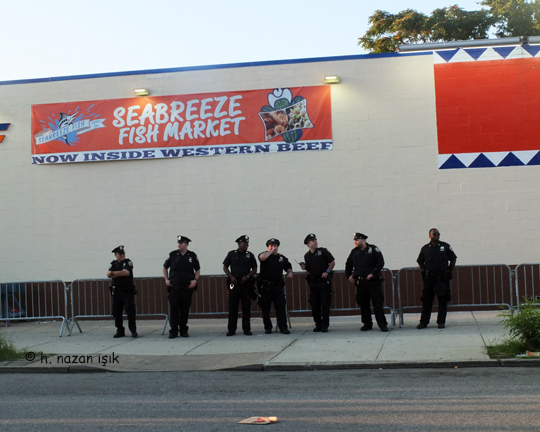 © h. nazan ışık
Police officers were standing on the side and watching the parade.
© h. nazan ışık
And some costumes were definitely like an art piece.
I asked different people, some old spectators, and some revelers "What do you think about these changes like late start, checkpoint, more light towers?"
The answers were very similar: They didn't like the late start because J'Ouvert (day break) didn't feel the same.
They didn't like the checkpoint, because it wasn't like that in their country.
But they said, " I'd rather be safe!!!"
Photos: h. nazan ışık / NKENdiKEN
© h. nazan ışık